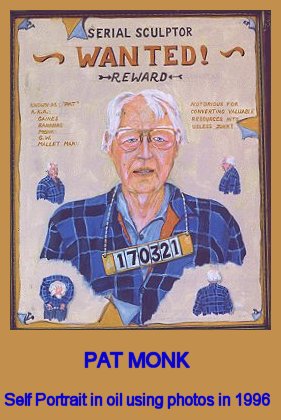 PAT MONK, sculptor
I Sculpt, Ergo, I Art
Go Back
Gaines W. Monk is known as Pat for he was born on 17 March 1921 in southern West Virginia. He was always interested in creating things with his hands and took all the art available in the public schools and at West Virginia University. He graduated with MS and BA degrees and honors after studying physics, math and art.

During WWII he worked on the atom bomb Project in Oak Ridge, TN directing research on the development of mass spectrometers and other instruments. After the war he spent eight years doing research in the new field of biophysics including work on survival and characterization of cells and microorganisms. This was followed by several years of space research including deverlopment of materials for space flight.

He continued to sculpt part time in wood while he started a small industry specializing in equipment for various high-tech manufacturing processes including vacuum and ion devices used in the fabrication of solid state devices for the computer and related industries.

In 1970 he opened a studio suitable for fabrication of his large metal and wood creations and by working part time as a consultant in physics he was able to make the transtition to full time artist and in 1974 he moved his studio into the newly conceived Torpedo Factory Art Center in Alexandria, VA.

Monk works both on commissions and original works to display in his studio which is open to the public. He has large pieces in office building and private collections in this country and England. He works in a wide range of materials and sizes from small bronzes through wood, concrete, marble, stainless steel and steel to large fabricated outdoor pieces fabricated of steel and aluminum including Mobiles for indoor and outdoor use.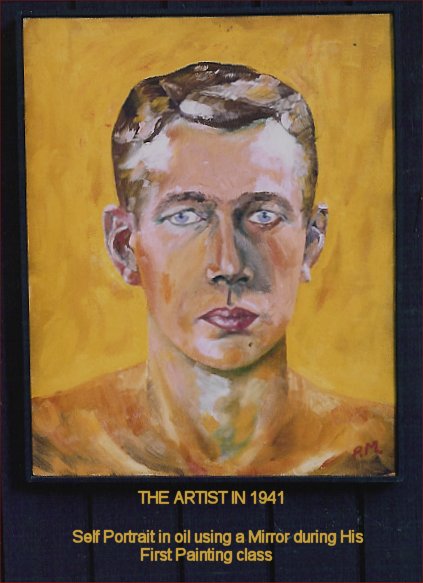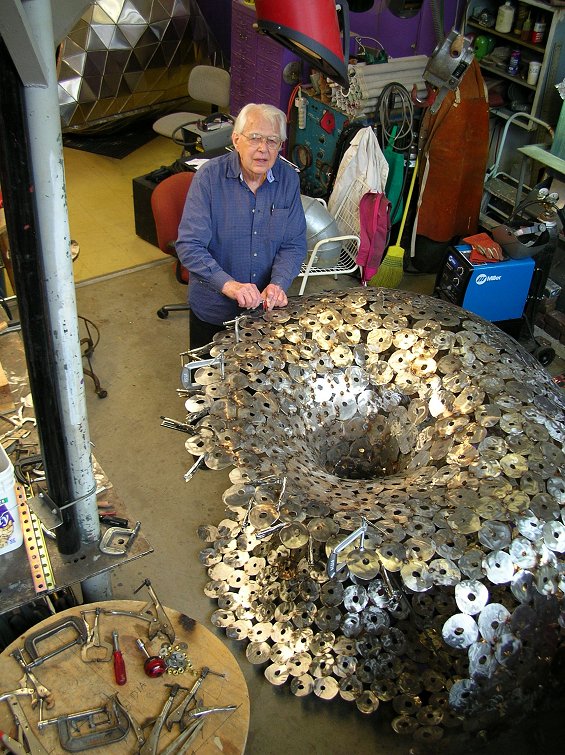 Photo by Cynthia Corio-Poli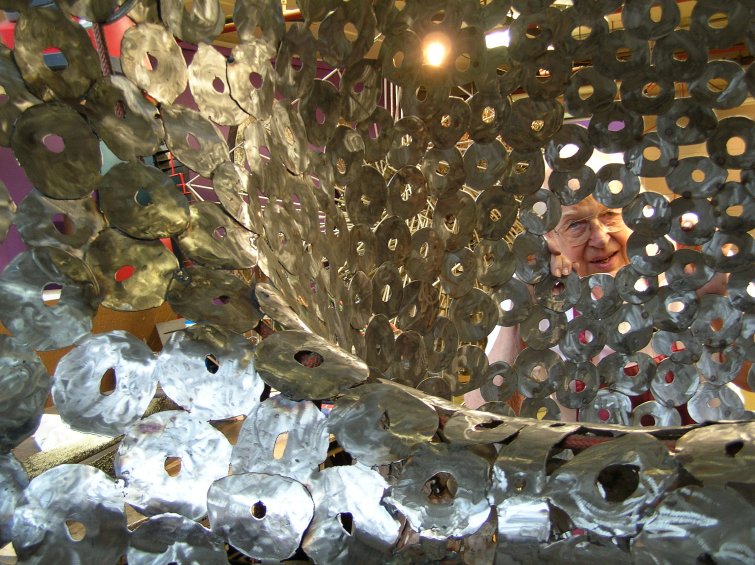 Photo by Cynthia Corio-Poli




Three Minute Video by Joseph Cabajo





Three Minute Video by Chance Smith



Pat Monk
Studio 33
Torpedo Factory Art Center
105 North Union Street
Alexandria, VA 22314
703-203-6592


Go Back